Wings of Eagles Services is my (E. Keith Dodd) one-person website development company, specializing in dynamic and database-driven sites for individuals, small businesses, and organizations.
Web Developer: E. Keith Dodd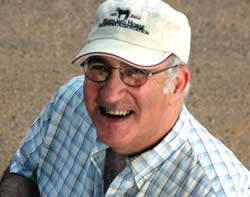 Having a background in education, I did not turn to website development as a second career in 1998. My educational endeavors were in public schools, and included teaching (chemistry and physics), coaching (football and track), and finally administration, with 19 years as a middle school principal. (Read about my diary as a principal on the Diary page.) My educational career took me from California, to Wyoming, and presently in Philadelphia's western suburbs.
Formal education includes a BA in chemistry from Bethany College in northern West Virginia and an MA in education from Stanford University. Other educational experiences and course work include the University of Wyoming, Moorehead University in Minnesota, as well as various website development seminars, workshops, and conferences.
ColdFusion, Flash, and JQuery Development

I have been a ColdFusion developer since its version 3. (At that time, ColdFusion was a product of Allaire and later Macromedia, before it became a key element in Adobe's line of products. In 2003 I achieved Advanced ColdFusion MX Developer status through Macromedia's evaluation program.
My work involves Flash development JQuery scripting, in particular, my sites are built on an integration of these technologies: ColdFusion for server-side manipulations, HTML and Flash for presentation, and JQuery/Javascript for final presentation in browsers.
Recently, I have worked on and employed the methodology of Responsive Design Layout so that sites adjust for various sizes of viewing devices.